Joel Jaeger – Council on Hemispheric Affair, 10/22/2012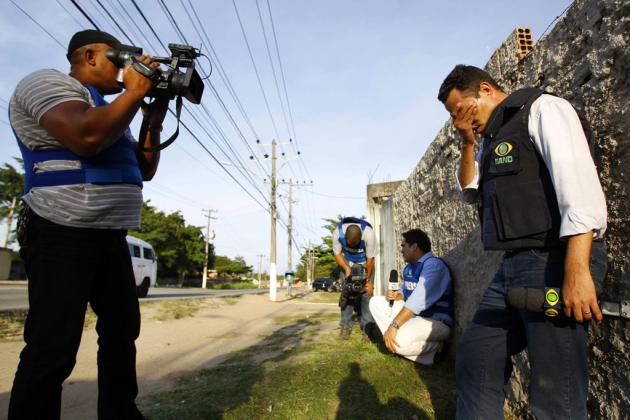 In Latin America's largest country, journalists, legislators, courts, street gangs, and political factions are waging a back-and-forth war over the status of the freedom of the press. Brazil has experienced a recent spate of threats and violence against journalists, including the slaying of seven journalists in the first half of 2012 alone.[1] In terms of the freedom of the press, one human rights organization places Brazil 91st of 197 countries in the world, and 21st of 35 countries in the Americas.[2] While Brazil is not yet the worst setting for the independent press, current trends suggest that its press freedoms will be increasingly challenged in the months and years to come.
Challenges for Journalists
Brazilian journalists are facing disheartening violence and censorship from a variety of sources. Some of these attacks are gang-related, such as on August 30, when drug traffickers fired at a TV news van in an effort to assert their dominance over a neighborhood in Salvador, the capital of the Brazilian state of Bahai.[3] Other violations against the free press have come from the army. Last year, military units ordered reporters to stop filming as they cracked down on delinquency in the impoverished favelas surrounding Rio de Janiero in preparation for the upcoming World Cup and Olympics.[4] In many cases, censorship is politically motivated.
Internet Censorship
Within the last few years, the internet has become a new arena for the censorship debate. In early September, the website "Jornal Oeste" was forbidden from publishing articles about an election in Cáceres because the Election Court considered it to be biased; additionally, a blogger preaching popular checks on public administration claimed that the mayor of Curtiba filed a lawsuit against his website in an attempt to shut it down.[13] According to a recent report by Google, it received 194 Content Removal Requests from the Brazilian government in the second half of 2011, among the highest number of requests per country in the world.[14]